The ninth annual festival of barbecue was held on Sunday, August 20, in Lori region of Armenia. The beginning of the festival was marked by extremely spectacular demonstrations of culinary and serving art.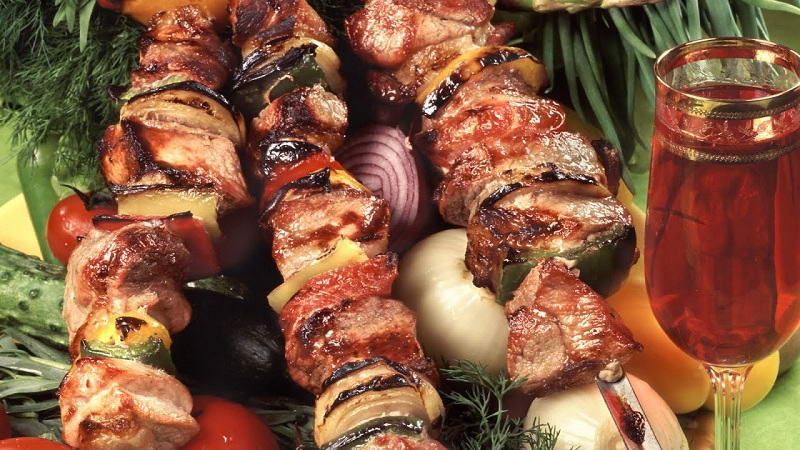 Their skill to the audience and the jury was demonstrated by the most skilful cooks, who like nobody else know how to cook meat. The dream of Armenian gourmets has come true. Teams of the best chefs from all over the republic gathered high in the mountains to show their skills in barbecue, adding new touches to the palette of the flavors of this dish. Well, how to conduct a festival of barbecue without music – the brass band arrived in Akhtala specially to open it with the anthem of Armenian barbecue. Each of the participants tries to surprise with the excellent taste and originality of the recipe. It is similar festivals that allow tourists to learn the Armenian spirit and culture. As the master of culinary affairs says, the barbecue is a universal dish.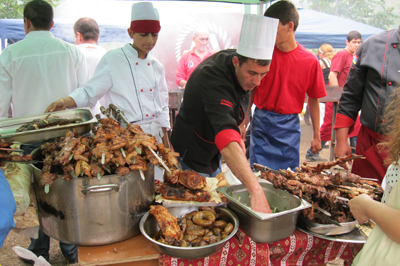 It is easy to prepare and possible with both vegetables and fruits, but most importantly – do not forget about seasoning. To get a delicious barbecue you need to add seasonings, which are only among the Armenians – this is love, a smile and a soul. Certainly was not deficiency of smiles and fun at the festival. During the competition, teams of participants were supported by dances and songs. And at that time the competent jury tried to determine the best. The work is not simple – how not to get lost in such an abundance of "delicious contestants." When the moment of rewarding came, it became clear to everyone that the jury would not be offended. Each team got prizes in different nominations. But most importantly, the very idea of ​​the competition won. Traditions of Armenian cuisine are not threatened: there are both masters and admirers.
Social Share