There are a lot of places of entertai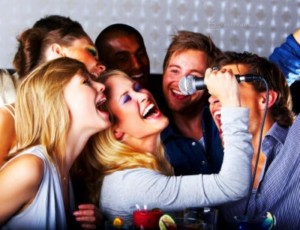 nment in Yerevan: theaters, concert halls, cinemas, discotheques, casinos and amusement parks, which offering billiard, carting, bowling, paintball, catapult and others. Visitors of Yerevan can also take their time in many cafes, restaurants and night clubs and enjoy the rich Armenian cuisine, the famous Armenian cognac and good wines.
You can buy a great variety of souvenirs in the stores and art bazaars. On weekends the art fairs provide.
Visitors of the Armenian capital can enjoy walking the city streets and see many historical and cultural sights. Quite a number of cozy parks and public gardens accentuate 106 various colors and shades of tufa stone, the main construction material used in Yerevan. Armenia's rich history and culture are well documented in over 100 museums. Most of them are in Yerevan.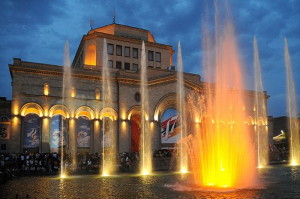 The History Museum has the richest collection of historical data. Matenadaran is the treasure of Medieval Armenian culture. It has a collection of over 16000 manuscripts. The National Art Gallery has three main expositions, those of Armenian, Russian and European arts. The Children's Art Museum has a unique collection of pictures from 130 countries. The Modern Art Museum exhibits works of contemporary artists who often blend Armenian traditions with European and American avant-garde.
There are more than 16 churches in Yerevan, and among them are St. Sargis(XIXc.), St. Gregory, St. Hovhannes(XVIIIc.), Zoravor (XVIIIc.). Some ruined churches and chapels are being reconstructed or renovated.
Social Share