PUBLIC TRANSPORT
The main way around Yerevan is by marshrutka(minibus). There are hundreds of routes, shown by a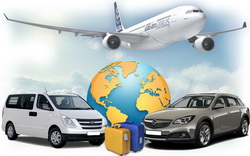 number in the van's front window. They stop at bus stops but you can flag one down anywhere on the street. Trips cost AMD100; pay the driver as you leave. Ask to stop by saying 'kangnek'. There are also buses and electric trolleybuses following numbered routes. Tickets cost AMD100.
The Yerevan metro is clean, safe and efficient. It runs north–south through the city, stopping at these underground stations: Barekamutyun, Marshall Baghramyan, Yerita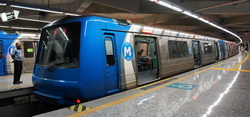 sardakan, Republic Square (Hanrapetutyan Hraparak), Zoravar Andranik near Surp Grigor Lusavorich Cathedral/Russia Mall and Sasuntsi Davit at the Yerevan train station.The line continues west and south on ground level to stations in the industrial suburbs. Trains run every five to 10 minutes and tickets cost AMD100.
Taxis are cheap and plentiful, and range from well-loved Ladas to late-model Benzes. There are two types: street taxis and telephone or call taxis.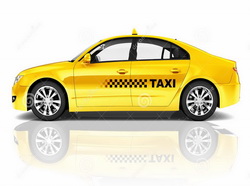 Social Share